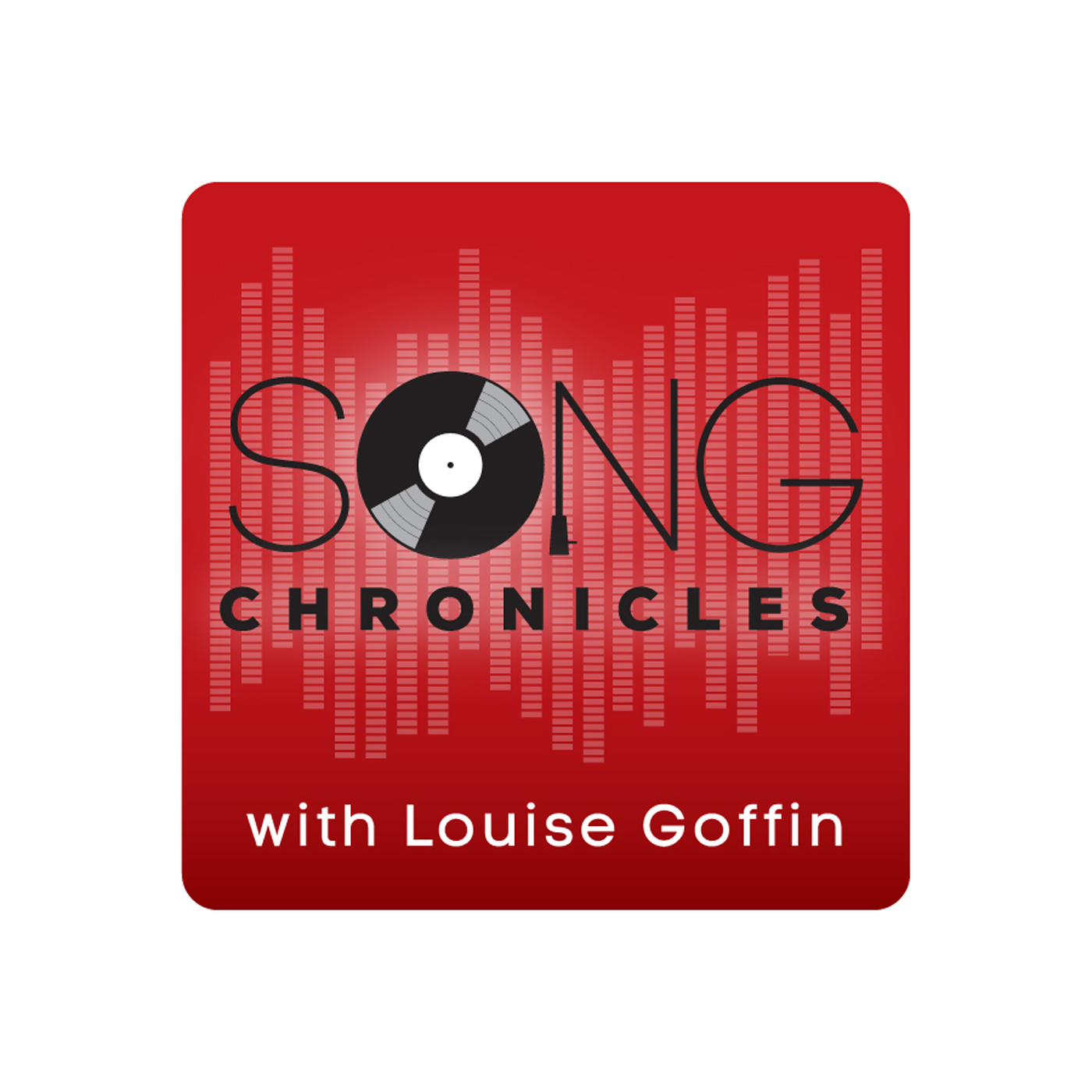 Louise Goffin hosts and produces Song Chronicles, a podcast featuring conversations with legendary songwriters, musicians and producers from the relaxed perspective of an insider, talking the "inside baseball" of songs and record-making with peers. Song Chronicles creates an exclusive record of historic stories told by the music makers themselves. Guests have included 23x GRAMMY-winning sound engineer and producer Al Schmitt, 7x GRAMMY-winner Gloria Estefan, multi-platinum songwriter-producers Desmond Child and Sam Hollander, and many more. Song Chronicles follows where The Great Song Adventure left off, an earlier podcast co-hosted with author and songwriter, Paul Zollo where they interviewed songwriters like Mike Stoller, Chrissie Hynde, Chris Difford and Chuck D. The Great Song Adventure archives includes an intimate five-part interview with Carole King, which remains King's most extensive interview to date.
Episodes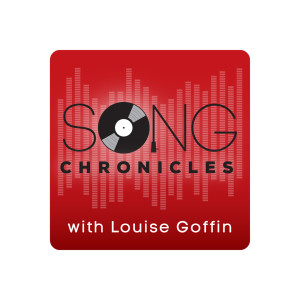 Thursday Mar 04, 2021
Thursday Mar 04, 2021
Season 2: Episode 5
Bob Ezrin
Part 2
                         This episode features the second half of our conversation with Bob Ezrin.
Few producers have had careers as Bob Ezrin has had. The award-winning producer has worked with some of rock's biggest acts (Pink Floyd, Aerosmith, Alice Cooper, Green Day, Kiss, Rod Stewart, Jane's Addiction, and U2).
Bob worked with Jane's Addiction on 2003's Strays album. Photo by Neil Zlowzower
In the first part of our interview, Bob talked about producing The Wall, one of the greatest concept albums in rock history. In fact, he is well known for his work on concept albums, helming such projects as Kiss's Music From "The Elder," Lou Reed's Berlin, Kansas' In the Spirit of Things, Nine Inch Nails' The Fragile, and Alice Cooper's Welcome To My Nightmare & Welcome 2 My Nightmare.
 Bob in the studio with Kiss in 1976
According to Bob, his love for injecting a sense of theatricality into albums comes from his childhood, and his amusing explanation involves a historic record player, Sir Thomas More, and Spike Jones (the comical 1950s bandleader, not Spike Jonze the filmmaker).
Bob flanked by 2Cellos. Photo by The Canadian Press/Michelle Siu 
Producing all those adventurous albums exemplify Bob's values in record-making, among which that it's important to see, as well as hear, the music when creating a record. A record is simply another form of theater. His work impressively has covered a broad range of genres: Americana (Jayhawks), New Wave (Berlin), Country (Johnny Reid), Celtic (Natalie McMasters), Classical (2Cellos), Folk (Murray McLauchlan), Jam Bands (Phish), Pop (Air Supply), and Soundtracks (Heavy Metal 2000).
Bob at work with the band Hanggai
The scope of his massively successful work includes recording acts from all over the world, such as Finland (Hanoi Rocks), France (Téléphone), Italy (Andrea Bocelli), Uganda (Geoffrey Oryema), Spain (Héroes del Silencio) and Mongolia (Hanggai).  He also takes on music projects with iconic musician-actors like Tim Curry, Kristen Chenoweth, Jared Leto (30 Seconds To Mars), and Johnny Depp (Hollywood Vampires).
Paul McCartney stopping by a Hollywood Vampires' recording session. Johnny Depp on the far left with Bob, Alice Cooper and Joe Perry on the right side
Bob is also familiar with mixing for live recording projects such as Taylor Swift's Speak Now World Tour Live, The Alice Cooper Show, and Roger Daltrey's A Celebration: The Music of Pete Townshend and The Who.
Donovan (far left) visits with Glen Buxton, Alice Cooper, and Bob, circa 1972
Bob's latest collaboration with Alice Cooper, Detroit Stories, came out shortly after our conversation took place. This project represents a truly special aspect of Bob's career – his long-running relationships with performers. He's done over a dozen Alice Cooper albums, going back to 1971's Love It To Death. His partnership with Kiss spans from 1976's Destroyer to 2012's Destroyer Resurrected. It also shows up in his work with Peter Gabriel (Gabriel's 1977 solo debut and 2010's Scratch My Back) and Pink Floyd (1979's The Wall and 1994's The Division Bells).
The guys behind Detroit Stories Courtesy Detroit Free Press
Notable too is Bob's lengthy work associations with two revered rock guitarists: Dick Wagner and Steve Hunter. He met each guitarist on two of his earliest production jobs: Hunter was in the Mitch Ryder-fronted band Detroit while Wagner played in the short-lived group Ursa Major. Over the years, Bob tapped Dick and Steve for other many projects, most prominently were the times the two played guitar together in Alice Cooper's and Lou Reed's bands. Not surprisingly, Bob also produced solo albums for each guitarist.
Bob with Steve Hunter
In recent years, Bob has helmed two rather unique projects: working for the first time with a veteran group that hasn't done a studio album in many years. In 2008, he produced Bauhaus's Go Away White, their first studio album in 25 years. Then, in 2013, Bob did Now What!?!, the album Deep Purple made after an eight-year hiatus. Both projects were well received, and Bob went on to produce Deep Purple's next two albums.
Bob produced Deep Purple's Now What?!
With his wealth of studio experience, Bob has developed some guiding principles regarding the producer's role. One involves challenging the musicians to create something they are capable of creating, and he talks about how this "setting the bar" approach played a central role in his collaboration with Peter Gabriel on the former Genesis frontman's first solo album.
 Peter Gabriel doing the recording of his first solo album. Photo by Larry Fast
Bob producing the legendary Canadian band Lighthouse in 2017
Outside of the recording studio, Bob has been involved in many significant multi-media endeavors. Early in the 1990s, he co-founded 7th Level, a pioneering computer software company that put out educational and entertainment CD-ROMs, including many highly successful Monty Python titles. At the end of the 90s, Bob co-founded the innovative internet radio provider Enigma Digital; Clear Channel later purchased the company and Bob served as vice-chairman of Clear Channel Interactive.
Bob being honored with a star for Canada's Walk of Fame. Photo by Michelle Siu/The Canadian Press
A Toronto native, Bob is a member of both the Canadian Music Hall of Fame and the Canadian Music Industry Hall of Fame along with having a star on Canada's Walk of Fame. Deeply believing in the importance of community service, Bob started the charity organization Music Rising with U2's The Edge and he also is a board member of the Mr. Holland's Opus Foundation, two non-profits whose work involves providing children the opportunity to make music.
Bob with his Music Rising co-founder The Edge
Louise Goffin with Bob at a MusiCares tribute to Carole King
Please enjoy Part Two of our illuminating conversation with the amazing Bob Ezrin.
Comments
(1)
To leave or reply to comments, please download free Podbean or
Wow, So good the PG story " Grab your stuff , I 'll gonna take you home" saw the first Gabriel tour in 77 brings back good memories