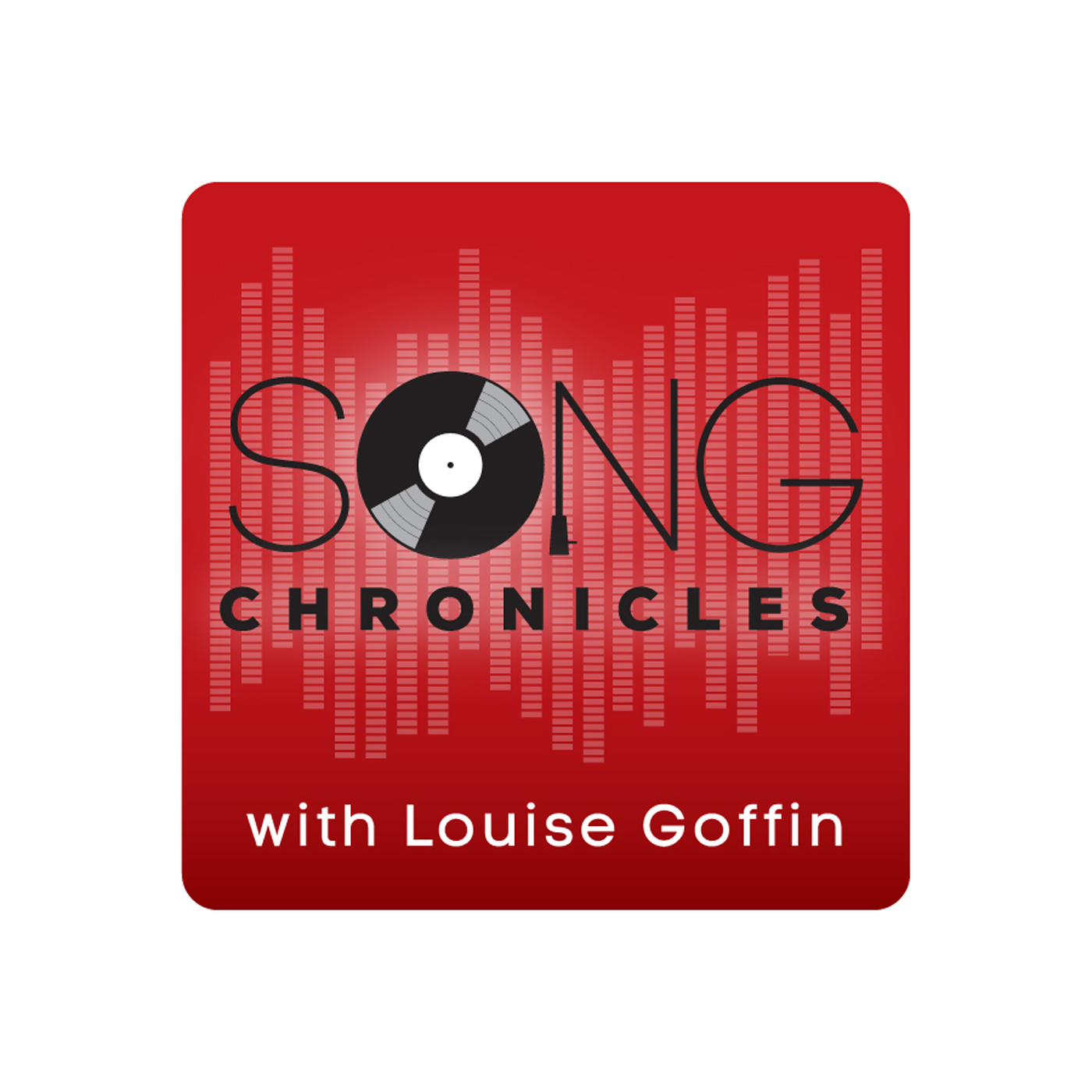 Louise Goffin hosts and produces Song Chronicles, a podcast featuring conversations with legendary songwriters, musicians and producers from the relaxed perspective of an insider, talking the "inside baseball" of songs and record-making with peers. Song Chronicles creates an exclusive record of historic stories told by the music makers themselves. Guests have included 23x GRAMMY-winning sound engineer and producer Al Schmitt, 7x GRAMMY-winner Gloria Estefan, multi-platinum songwriter-producers Desmond Child and Sam Hollander, and many more. Song Chronicles follows where The Great Song Adventure left off, an earlier podcast co-hosted with author and songwriter, Paul Zollo where they interviewed songwriters like Mike Stoller, Chrissie Hynde, Chris Difford and Chuck D. The Great Song Adventure archives includes an intimate five-part interview with Carole King, which remains King's most extensive interview to date.
Episodes
Thursday Jul 09, 2020
Thursday Jul 09, 2020
Episode 5.
Gail Ann Dorsey
Song Chronicles is proud to present its fifth episode, a conversation with singer-songwriter, bass player extraordinaire, and dear friend Gail Ann Dorsey. 
"I think... since I was a little kid... I wanted to get out of Philadelphia. I wanted to see the world. I wanted to do these things. Honestly, the odds were not in my favor, from my background, of me achieving what I've achieved, regardless of... talent and things. But. I think I've always [had] a good daydreaming, uh, imagination thing, you know, a law of attraction thing. You think you see it, you see it, you see it, and then... it comes."
 I first met Gail in the early '90s in London. I reached out to her to see if she wanted to write some songs and perhaps start a duo project. The band name was going to be South of Venus. She came over and we started a song called "Femme Fatale" and then ended up demoing some other songs together in the English countryside (with recording engineer Andrew Jackson, who I'd met recording at Astoria Studio, David Gilmour's houseboat on the Thames). We were hoping to write more songs and play some gigs when she got a call from Bryan Ferry. He wanted her to go on a European promotional tour for television. I was happy for her and thought our plans would simply be delayed; but soon after, Roland Orzabal, who I'd occasionally see in the coffee shop around the corner from me, wanted her to play with Tears For Fears, so it looked like our duo plans had bitten the dust. The next thing I knew, she'd put my name in the hat to play guitar on the Bryan Ferry TV tour and I got the gig. This was the beginning of a long and cherished friendship.
Happy times with David Bowie
Louise & Gail recording for "South of Venus" in London
While traveling in Europe, we had dinner with filmmaker Pedro Almodovar and actors Rossy de Palma and Beverly D'Angelo in Madrid and went to Copenhagen, Paris, and other major cities. We made a dark Berlinesque video for Bryan of his cover of "I Put A Spell On You" and then back in London, I focused on songwriting and played some shows with an expanded line up and called it South of Venus. My hair was short then anyway, but then I dyed it blonde for a minute. Somewhere in that period of time Gail and I were called into the studio to sing backgrounds together on a Gang of Four album called Mall. I was already friends with Andy Gill. He was a beloved friend and he loved to cook and also knew all the best East End markets and wine bars. He produced some songs for me too that were never released. That was a snapshot in time, of changing busy lives going off into different directions. I was in London only another eighteen months before getting a gig opening for Swing Out Sister and decided at the end of it to stay in LA, ending my ten-year chapter as a Londoner and eventually ending up back on Lookout Mountain in Laurel Canyon. Gail, meanwhile, had done two tours with Tears For Fears, played on their records, and Roland Orzabal was mentoring her on her own solo record when she got the call from David Bowie. 
Over the years, we'd find time to meet up in LA, Woodstock & Nashville, and always we'd get right back into our groove. Gail was always fascinated with Hollywood and filmmaking, and in fact, had won a scholarship to Cal Arts and had attended film school well before her career as a signed recording artist (first for CBS and then Island) and her star side-woman singer-bassist-performer extraordinaire status with icons — none more famous than David Bowie, with whom she shared a lengthy residency from 1995 to Bowie's death in 2016.
with David Bowie
 Gail sang lead vocals on live versions of "Under Pressure" and dueted with Bowie on other songs, including "The London Boys," "Aladdin Sane," "I Dig Everything," and a cover of Laurie Anderson's "O Superman."
Behind the Scenes at the video shoot for Bryan Ferry's "I Put A Spell On You": Gail Ann Dorsey, Rossy de Palma and Louise Goffin