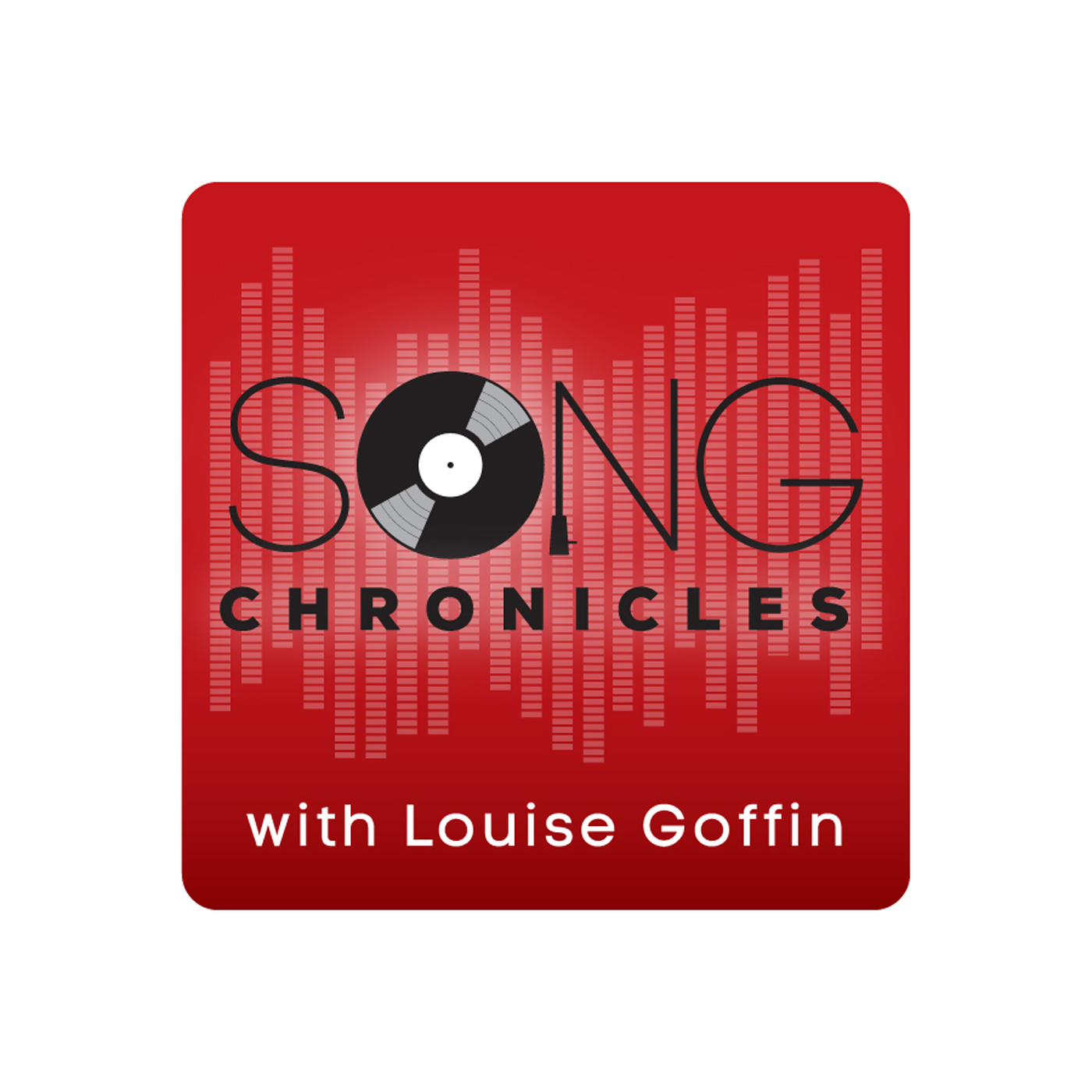 Louise Goffin hosts and produces Song Chronicles, a podcast featuring conversations with legendary songwriters, musicians and producers from the relaxed perspective of an insider, talking the "inside baseball" of songs and record-making with peers. Song Chronicles creates an exclusive record of historic stories told by the music makers themselves. Guests have included 23x GRAMMY-winning sound engineer and producer Al Schmitt, 7x GRAMMY-winner Gloria Estefan, multi-platinum songwriter-producers Desmond Child and Sam Hollander, and many more. Song Chronicles follows where The Great Song Adventure left off, an earlier podcast co-hosted with author and songwriter, Paul Zollo where they interviewed songwriters like Mike Stoller, Chrissie Hynde, Chris Difford and Chuck D. The Great Song Adventure archives includes an intimate five-part interview with Carole King, which remains King's most extensive interview to date.
Episodes
Friday Feb 21, 2020
Friday Feb 21, 2020
Episode 2.
Desmond Child
It is with great pleasure that Song Chronicles presents Grammy-Winning Producer, Recording Artist and Songwriter Desmond Child.
*Song Chronicles is a brand new podcast series hosted by Louise Goffin. The complete 32 episodes of The Great Song Adventure podcast hosted by Louise Goffin & Paul Zollo can be found on thegreatsongadventure.com.
Desmond Child, the son of Hungarian father Joseph Marfy and of Cuban songwriter Elena Casals, is a highly driven genre-defying songwriter and producer, who can easily be introduced to those not in-the-know as a "hitmaker to the stars". His credits appear on more than eighty Billboard Top 40 singles spanning five decades, including "Livin' On A Prayer," "You Give Love A Bad Name," "I Was Made For Lovin' You," "Dude Looks Like A Lady," "Livin' La Vida Loca," "Waking Up In Vegas." and many more.
February of 2020, Nashville TN, in a Charlotte Avenue storefront building filled with instruments and books, Desmond sat down with Louise Goffin and talked about some of the songs he's been a part of writing, artists he's collaborated with, and how real-life circumstances inspired some of the songs that became part of the zeitgeist of popular culture. In this engaging conversation, Child reveals his great love of his family, his passion for working towards a better future for songwriters and not least, leading the way forward toward a more open-minded world for his two sons. Desmond has no shortage of gratitude for his creative and varied life, partnered alongside his loving husband ("people like me because they like him!") and it's easy to see how his spontaneity and truthful read of those around him gifts him with a knack for drawing out the archetypal themes wanting to be written in the room, collaborating with artists who are searching to find something they truly want to sing about. 
A graduate of New York University, once upon a time, Child and Maria Vidal, along with Myriam Valle and Diana Grasselli, formed Desmond Child & Rouge, recording two albums for Capitol. Next moves led him to collaborate with Paul Stanley of KISS and create two of the band's most enduring hits: "I Was Made for Lovin' You" and "Heaven's On Fire." A winning streak had begun.
From Aerosmith to Zedd, his songs have been recorded and performed by a wide variety of both entertainers and collaborators, defying genre limits, with superstars as diverse as Bon Jovi, KISS, Cher, Joan Jett, Alice Cooper, Barbra Streisand, Michael Bolton, Ricky Martin, Katy Perry, Kelly Clarkson, Carrie Underwood, Garth Brooks, Meat Loaf, Cyndi Lauper, Christina Aguilera, Sia, Mickey Mouse and Kermit the Frog.
with Joan Jett
Songwriters Hall of Fame
"Desmond is a slave-driving slut" - Alice Cooper
with husband Curtis Shaw
left to right: Jon Bon Jovi (born John Francis Bongiovi Jr.), Cher, Desmond Child, Steven Tyler  
 "Lady Liberty"
performed by
Barbra Streisand
Steven Tyler (Aerosmith)
 KISS
 
Bob Ezrin's Studio, Nashville TN
Desmond Child and Louise Goffin (reflection of Alice Cooper in glasses)
photo by Kyler Clark
 
Bob Ezrin, Alice Cooper, Desmond Child, Louise Goffin
photo by Kyler Clark