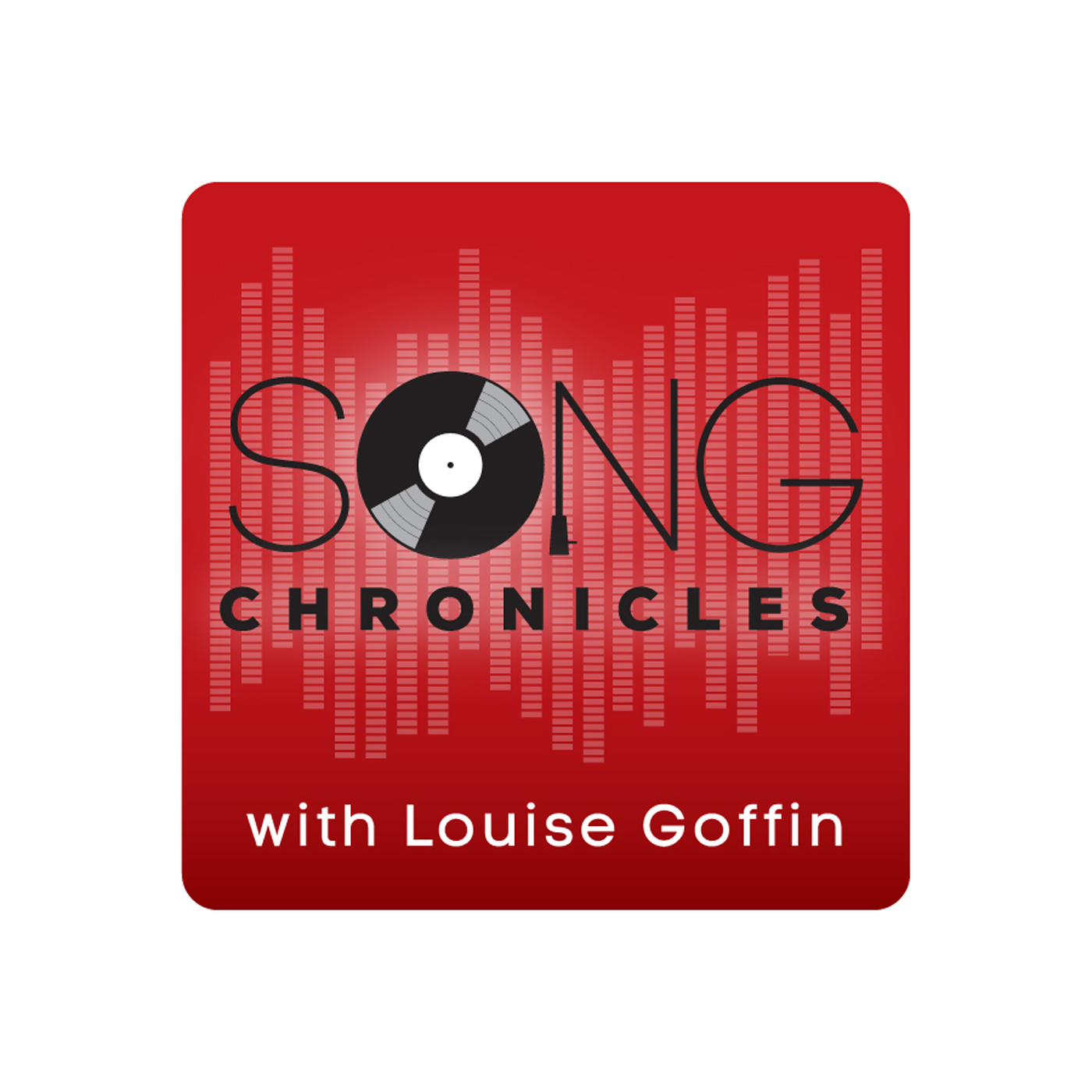 Louise Goffin hosts and produces Song Chronicles, a podcast featuring conversations with legendary songwriters, musicians and producers from the relaxed perspective of an insider, talking the "inside baseball" of songs and record-making with peers. Song Chronicles creates an exclusive record of historic stories told by the music makers themselves. Guests have included 23x GRAMMY-winning sound engineer and producer Al Schmitt, 7x GRAMMY-winner Gloria Estefan, multi-platinum songwriter-producers Desmond Child and Sam Hollander, and many more. Song Chronicles follows where The Great Song Adventure left off, an earlier podcast co-hosted with author and songwriter, Paul Zollo where they interviewed songwriters like Mike Stoller, Chrissie Hynde, Chris Difford and Chuck D. The Great Song Adventure archives includes an intimate five-part interview with Carole King, which remains King's most extensive interview to date.
Episodes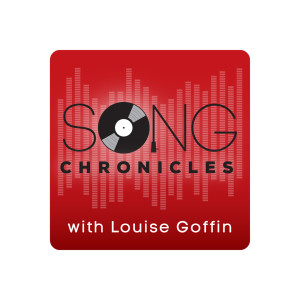 Friday Sep 18, 2020
Friday Sep 18, 2020
Episode 10
Gloria Estefan
 Part 1
Song Chronicles is proud to present its tenth episode, part one of a two-part conversation with Gloria Estefan.
The Cuban-American singer achieved worldwide stardom in the mid-80s. Her long, successful career has been recognized with the Presidential Medal of Freedom, Kennedy Center Honors, the American Music Award for Lifetime Achievement, and induction into the Songwriters Hall of Fame. Additionally, her life and musical career with her husband Emilio serve as the basis for the Broadway musical On Your Feet!
I spoke with Gloria from her home in Miami Beach on August 19, the week after the release of her long-awaited album Brazil305. During our conversation for Song Chronicles, Gloria spoke on a wide range of topics, from her start in the music business to the art of songwriting and music that has influenced her.
She also speaks about the importance of family — throughout her life and during the pandemic — and a mother-and-daughter theme runs through the interview. This seems quite appropriate since I got to know Gloria in 2013 when she performed at the White House as part of the Gershwin Prize ceremony honoring my mother Carole King.
Gloria Estefan performs at the Gershwin Prize ceremony honoring Carole King
Photo by Pete Souza. Courtesy of The White House
Gloria came from a family that was full of musicians. Her mother was a born performer who actually won a Shirley Temple contest that included a trip to Hollywood. Gloria's grandmother, whom she described as being very forward-thinking for her time, was ready to take Gloria's mom to Hollywood; however, her grandfather forbade them from going.
Gloria's mother and grandmother
Gloria was two when her family arrived in America from Cuba. As a child, Gloria enjoyed singing but she was introverted and shied away from performing. Her grandmother, who was like a stage mother to her, urged Gloria to sing, telling her "you won't be happy unless you do what you are meant to do."
Gloria shares the funny story about the first time she met Emilio Estefan in 1975 when she was 17. His accordion was covering his shorts "so it looked like he was naked" but "he had great legs." That summer, Gloria saw Emilio's band, the Miami Latin Boys, play at a wedding. He asked her to sing; she did and got a standing ovation. He asked her to join his band but she said no. Eventually, though, she said yes, remembering what her grandmother had told her. Her mom, however, was quite upset over her joining the group, so Gloria got her cousin, Mercy, to join too.
That is Gloria on the right
Emilio loved the first song Gloria ever wrote, "Tu Amor Conmigo," so much that it was put on the band's first single. Since there were now girls in the Miami Latin Boys, they needed to change their name. Gloria says that she didn't like the name Miami Sound Machine; her idea was simply Miami, but the new name served them well.
That first single was a big hit in Latin America, where they played to large crowds, but it wasn't a hit in America, where they still played weddings. This taught her that fame "can go away as fast as it comes," adding that "it was important that I had a good ten years before worldwide success exploded" because it allowed her to be more relaxed and honest on stage, which in turn made her a better live performer.
Gloria and Emilio on their wedding Day
Courtesy of Gloria and Emilio Estefan
Gloria married Emilio in 1980 on the day that she turned 21. She admits that they are "a rare combo." She says that they are two different types who "empower each other" and are "strong-willed but not (with) big egos." She also describes Emilio as "the biggest feminist that she knows" with "no qualms with women being in positions of power."
She admires his "uncanny ability to zero in on the one line or one part that I was having doubts" about in a song. This has strengthened her skills in crafting songs. Much of her songwriting is inspiration-based, with her "inspirations (coming) through me not from me."
Emilio was the inspiration for "Un Amor Especial," one of the songs that has remained important to Gloria over time. At the time she wrote this song about a life-long love, it was wishful thinking, but it turned out to be a wish that has come true.
Another tune that has stayed significant to Gloria is "Nayib's Song (I Am Here for You)," which she wrote for her son after the very severe 1990 tour bus accident that they were in. The song speaks of having faith to survive a tumultuous time — a message that still holds true for her today, particularly because her grandson is the same age now that her son was then.
Our conversation frequently turned to music that played a big role in Gloria's life. Stevie Wonder's Songs In The Key Of Life and Elton John's Goodbye Yellow Brick Road were albums that she "wore out copies of (while) poring over every lyric."
Stevie Wonder with Gloria
Gloria also explains her very olfactory memory for music, resulting in her associating certain songs with certain smells. So when she hears Seals & Crofts's "Summer Breeze," she will smell freshly cut grass, or smell a laundromat when she hears Gerry and the Pacemakers' "Ferry Across The Mersey."
During the pandemic, Gloria has increased her music listening because "I need to feel more." Her choices range from P!NK and Alanis Morrissette to Nat King Cole as well as Cuban greats, like Cachao and Celia Cruz, and the fabled Mexican songwriter Agustín Lara.
Gloria sings on stage with Celia Cruz
She credits her broad musical tastes to growing up on her mother's eclectic record collection listening to the such musical greats from Latin America, Cuba and the United States, such as Carmen Miranda, Sérgio Mendes & Brasil '66, Jobim and Johnny Mathis. She mentions how "I was over the moon to do a duet ("Mary's Boy Child") with Johnny Mathis."
Her mother's record collection also held a lot of Brazilian music, which influenced Gloria throughout her career. The first Miami Sound Machine album included a cover of the Antonio Carlos & Jocafi song "Malvina" and the 1983 MSM album, Rio, featured new lyrics to popular Brazilian songs. The title of her new album, Brazil305, is a nod to Sergio Mendes's band with 305 representing Miami's area code. The new album also led Gloria to make a documentary exploring Brazilian and Afro-Cuban music that should come out in 2021.
Brazil305, which contains older songs of hers redone in various Brazilian musical styles, is also a very personal effort for Gloria. In our conversation, she talks about how, back in 2016, she played the demos for her mother, who loved them. However, her mom died soon afterward following a brief illness. When Gloria went to finish the album, she wasn't able to sing the songs because the music was too connected to her mom.
Gloria waited over a year to return to the studio, but it was worth the time because she was able to sing the songs with the joy that they were intended to have. The album's release, however, was delayed then by the COVID pandemic along with the George Floyd shooting. Gloria, however, feels that now is the right time for the album to come out because the "message of music is we are one." She says she feels honored to have the opportunity to put music out into the universe that is healing and soothing.
Please enjoy the first episode of my conversation with Gloria Estefan.